Best MicroATX Cases You Should Know About
Written by
deepakbhagat
, In
Gadgets
, Published On
November 9, 2023
,
3 Views
In the past, customers could only buy computers from the shop where they were sold. That means you didn't get to choose the hardware for the computer, and you can only get updates from the shop. People are choosing to build their own computers from scratch more and more, which has changed the game. People who play video games that are hard or do hard jobs like editing videos or making 3D animations would benefit. Even if you have a lot of money and can buy the best things on the market, you can still save money.
One way to save money is to choose MicroATX Cases. Compared to a mini-ITX setup, they are cheaper. Once you choose a computer, you must choose a case that goes with it. Even though micro-ATX enclosures are smaller than regular ATX mid-tower cases, they are stronger than their mini-ITX peers. In these cheaper cases, you can choose from a wide range of types and sizes. Let's take a look at the best-selling MicroATX Cases in the year 2023.
Top 4 Best MicroATX Cases
darkFlash DLM22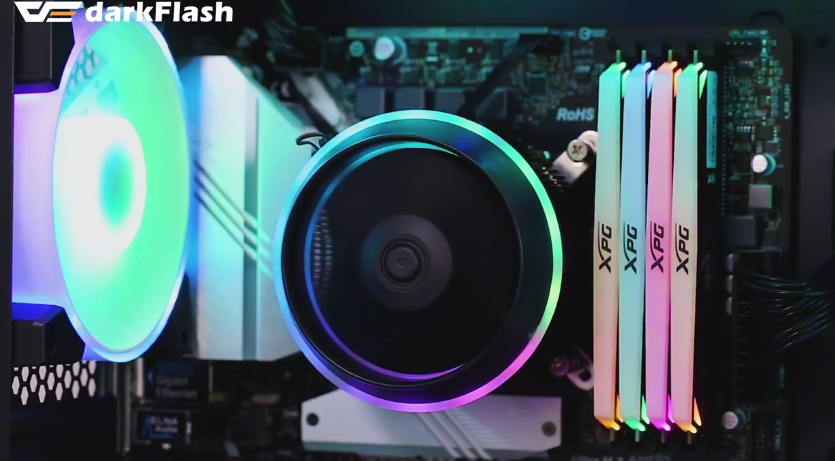 The dark flash DLM22 is one of the better options for under $80. A magnetic door on the side panel allows easy disassembly without tools. The case's low-poly front panel contains black side glass that can display RGB illumination. The metal case is sturdy and comes in black or neo-black. So, your PC has excellent cooling, and the DLM22 case can hold up to five fans. Add water cooling if you want. The case fits MicroATX Cases. DarkFlash recognizes most people love their computer's ports; this case offers HD audio, USB 2.0, and USB 3.0 ports. The case provides room for a cable management system. Due to its user-friendly architecture, the DLM22 is easy to expand and update.
Pros:
Budget-friendly
The design is sleek and basic
Fits 5 fans and water-cooling
Cons:
Some users have claimed inadequate product shipment quality control.
Could enhance airflow
Thermaltake Core V21
If you want to preserve space, the Thermaltake Core V21 is perfect. Five of its six sides are open-air vents, ensuring excellent airflow in this cube-shaped enclosure. The enclosure supports MicroATX Cases and mini-ITX motherboards. The section supports horizontal and vertical motherboard orientations. Though compact, the V21 has considerable cable management space. The case has one headphone, mic, and USB 3.0 ports on one side. You have complete control over the case's cooling system. However, Thermaltake supplies a 200 mm front fan. It supports an effective liquid-cooling system. The Thermaltake Core V21 is stackable, so you may extend your plan whenever possible. The case has two primary compartments—an upper section for the cooling system and a lower part for drive bays and PSU.
Pros:
Stackable and compact layout
Allows for either a vertical or horizontal motherboard placement
Superior cooling
Affordable
Cons:
Some of the parts can be tricky to install.
Phanteks EVOLV mATX Case
The Phanteks EVOLV mATX case's futuristic appearance sticks out. Though it costs less than $300, it's more pricey than its competitors. The metal enclosure hides wires, hard drives, and PSUs, making it ideal for clutter-free PC setups. It even includes RGB LED lighting to boost your style. The case contains twin tempered glass panels for durability. Its magnetic tempered glass panels are easy to remove. Dust filters are easy to remove. The EVOLV supports 12.5-inch GPUs and two SSD mounts. You can place a 280 mm radiator on top and a 360 mm radiator on the front for water-cooling. It has cable management. However, its bottom cable compartment is unique. The case comes with Phanteks Premium fans pre-installed.
Pros:
RGB LED lighting
Sheets of magnetic tempered glass
With two SSD brackets
Storage space for cables
Included are premium Phanteks fans.
Cons:
Comparatively more expensive
Thermaltake Level 20 VT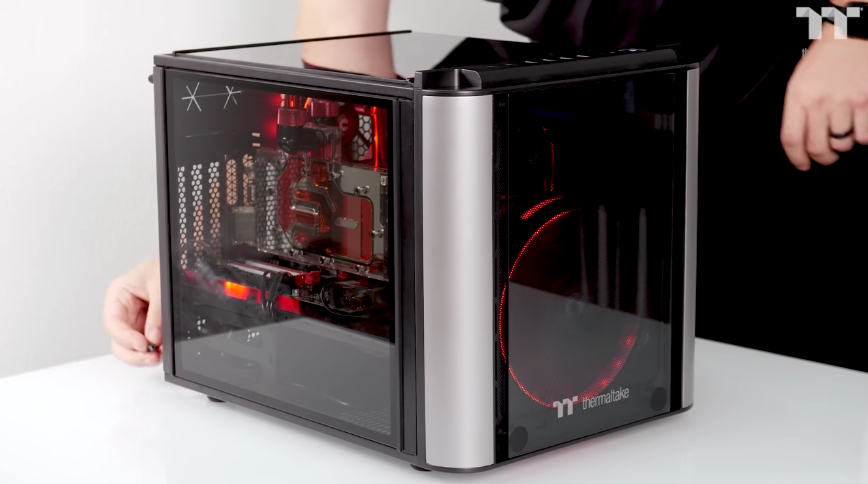 You want a great-looking PC setup for a modern home with trendy furniture. The case contains four 4 mm tempered glass panes for protection and style. All four panels are symmetrical so you may switch them. One case panel is gapped, allowing radiator airflow. The tiny enclosure supports micro-ATX and mini-ITX motherboards. It has an HD audio jack, two USB 3.0 ports, and two USB 2.0 ports. The dual-chamber enclosure lets you place your PCIe components and motherboard in the upper chamber and drive bays and PSU in the lower section. The case has removable 2.5-inch and 3.5-inch drive racks—the Thermaltake Level 20 VT ships with a front-mounted 200 mm black fan. Only experienced PC builders should use this case.
Pros:
Aesthetics: Contemporary Panes of tempered glass 4mm thick
Having two separate spaces
A 200mm black fan was added beforehand.
Cons:
Designed for seasoned constructors
After assembly, the weight is significant.