Escape Rooms: Using Escape Games to Strengthen Your Remote Team 
Written by
Alison Lurie
, In
Games
, Published On
December 14, 2021
,
200 Views
Escape rooms are considered one of the best novel activities that have practical and gainful values apart from their excellent entertaining facilities. These breakout games, based on escape the game scenario, allow you to think out of the box in immersive and fictional reality and summon your mental muscles and creativity to unlock your freedom from it.
Available in both offline formats as well as online, you can always grab your team consisting of your family, friends, or coworkers and book an escape room of your desired theme to join in for celebrating a fun weekend, a birthday party, or any celebration, a date, or a get together with your loved ones. There are endless possibilities in an escape room game, and they serve equal endless promises for providing you with multiple benefits.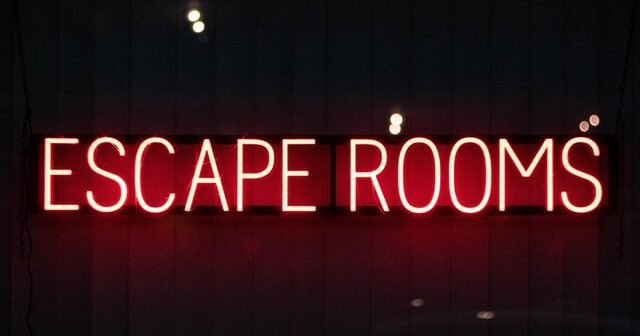 A briefing about the escape rooms
An escape room is a live-breakout scenario where you are willingly locked up in a game room of your chosen theme. And to get out, you must work together with your team and solve the mysteries and puzzles hidden throughout the room before the time runs out. Usually, the average duration of the escape room time limits are 60 minutes, but they can also be around 30 to 45 minutes or a bit more than an hour, depending on the puzzle and the game situation.
There are background stories and fun-filled avatars to play, which are backed up in several classic and all-time favorite game settings like – bank or money heist, haunted troupe, survival in a locked castle or room, alien planet, science labs, murder mystery, escaping a murderer, and many more. Some escape rooms also have popular series and franchise set-ups as their escape game themes, such as Sherlock Holmes centric, based on Harry Potter world, or a renowned horror movie (The SAW).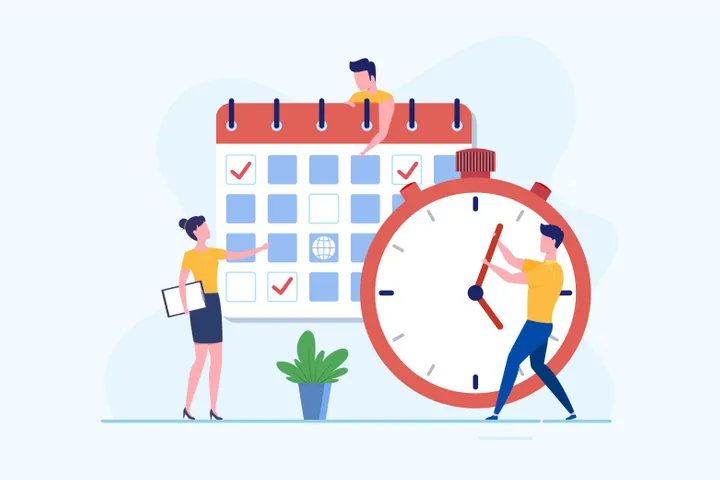 What makes the escape rooms so interesting and a well-sought form of recreation is their versatility and multi-dimensional zones of deliverance and boons. These games are more than just a locked room of immersive experiences, props, and mysterious puzzles. They can help in developing a person's soft skills and improving their mental and emotional health status. Also, it is a great method for stress-busting and bonding with your family and friends.
In this era of video games and virtual reality, escape rooms combine the better side of both and deliver unique and thrilling entertainment for people of a major age group – from preteens to teens and youngsters, and adults. With an affordable and easy to access arrangement, there is a provision of good staff facility and safety for each player even amidst the current pandemic emergency.
How do escape rooms help to build and deepen teamwork?
Since the COVID-19 pandemic struck us in 2020, our world has changed tremendously. Humanity has shifted to work on digital platforms to avoid physically encountering or making contact with others in their real-life day due to safety reasons. Social distancing is sharply on the rise, and hence, the working population has learned to work on online platforms.
Work from home means remote teams, and it isn't easy for many of us to build our group online without interacting or getting familiar with the members. And poor team coordination and handling often lead to missed projects, unfinished work, lackluster and poor performance, or worse, a loss in your business. To make up for the lost moments due to the pandemic, escape rooms are a perfect choice for adjusting back with different people without being on edge. You can build your remote team through an escape room game with your colleagues and learn to handle your group without meeting with them.
There are many more activities or classes and courses where you can learn to strengthen your team in a short period. But an escape room provides you with the option of learning and dealing with real-life situations and shortcomings through fun and cheerful gaming endeavors that leave little to no room for drawbacks or a negative impact on the mind and body.
Top 6 ways escape room games strengthen your remote team:
It builds trust in a group
Warming up to someone else isn't easy and takes some time, depending on the individual. But when you're inside an escape room and relying on others' abilities as well to find the answers, you come to understand and learn to trust them. Within that 60 minute duration, you and your team are asked to have faith in each other's abilities and trust one another with information and clues.
It slowly lets you understand other people and count on them for having your backs in teamwork. And once you learn to help your group in different projects, your remote team also is automatically strengthened.
It allows everyone to adapt to changes
Inside an escape room, you might undergo sensory overload because your brain starts to pick at everything in all directions due to being in a new and unfamiliar environment. Others might probably go through the same. And in such situations, when everyone has got each other's backs, people learn to adapt to changes and work in that situation, no matter how it is.
This handiness boosts the tea productivity in reality as well and helps your remote team to cooperate and not fall back despite any change in the working condition, be it sudden or planned.
It's all about working on a common goal
Escape rooms require the team to huddle together and go all out to conquer their one common aim – to find a way out of the room. It may require you to overturn several clues and accomplish small and initial tasks, but everyone strives to work together for the ultimate challenge.
It increases concentration and the ability to cooperate well with your teammates and allows all of you to learn and conjoin together as one working unit and achieve such common goals while remotely working as a business or job team.
There is the need for time management
The time keeps running away inside an escape room, and it requires your team to work and crack the clues and solve puzzles within the stipulated time to escape. It gives you and your group the aptitude to work under limited time and function properly in tight schedules. Everyone gets know-how of time management that finally plays a major role in strengthening your distant group.
It's hard to win an escape room game without properly interacting with the other group members because the clues won't get passed, and you might not get to find the complete answer to a puzzle. And so, people who participate in such breakout games learn to slowly open up with others around them, express their feelings, and suggest different methods to tackle a challenge.
The interaction paves the way for dissolving the stiffness and awkwardness in your team and allows everyone to respect each other and fluently communicate when required. A good, strong, and efficient team is confident in their power to contact and exchange ideas amongst one another.
A good place to hone different skills
Escape rooms are shut-off from reality and provide you with a new and challenging environment to indulge in for a short duration. During this period, the people locked inside the game room encounter several enigmatic riddles and puzzles that require everyone to use their set of skills and combine it with each other's abilities to find the solution and break out.
While you may be good at perceiving the small details, another guy might be skilled in figuring out cryptic number puzzles, and someone else could be well-versed in remembering and recalling the previous clues. Combined, everyone can refine their set of knacks and develop as a trustworthy group, with one of them taking the role as a leader. Each one benefited from an escape room game despite it being a team activity.
Conclusion
It doesn't end in the escape room after you've finished the game. Analyzing and going through feelings is important as well. Don't fuss or blame your group if you can't win or break free. Accept every moment with your best intentions and let those with you understand their feelings and come to terms with what they have gained.
And once you feel that everyone is ready and prepared, get back as a team and put your great efforts into your work and give all your support and enthusiasm. Within no time, you will see the fruition of the escape room game event in the strength and outstanding performance of your remote team. And not just the distant group; you can apply the same process to your physically reachable group and see similar successful results.
Author Bio: 
Aniya more is one of the brightest content writers at https://breakout.in/. She is a passionate writer who loves to read books and explore different escape rooms. With a great work ethic, she spends most of her time researching and reading. When she is not working, she likes to relax with a cup of coffee and enjoy watching her favorite tv show or walking her dog peanut.