What are the different game modes in Minecraft?
Written by
Alison Lurie
, In
Games
, Published On
December 14, 2021
,
197 Views
If you are a creative person and want to play something Creative, sit In front of your screen and download "Minecraft." You can create and break apart different blocks in the three-dimensional world.
Minecraft is also called a cave game and was first created by Markus. It is a world-famous game and recently ranks in the top 10 positions in the world's best games. It has two main modes, ' Survival mode' and 'Creative Mode.' However, you can face different errors in different stages, but don't worry, you can find solutions also, which are simple and instant.
Minecraft is a very creative game and is famous among people. Microsoft sold more than two hundred million copies of Minecraft in its initial days. You can also say it is a survival game; you can explore the vast world full of zombies, villagers, and treasures. In this game, you have to gather resources to build structures; it is the only game where you can gather the resources and build things.
A Detailed Guide On Minecraft Modes:
| Minecraft Modes | Difficulty Level |
| --- | --- |
| Hardcore mode in Minecraft | Hardest Mode In Minecraft |
| Adventure mode in Minecraft | Harder Mode In Minecraft |
| Survival mode in Minecraft | Hard Mode In Minecraft |
| Creative mode in Minecraft | Easy Mode In Minecraft |
Modes make Minecraft a more fun game, and you can experience creativity and fun in one game. Availability of different modes in-game is a game-changer; you can experience true enjoyment; mode is a flip of configuration and change of rule in the same game. You can play four modes in Minecraft.
Hardcore mode in Minecraft
As the name indicates, it's an ultimate survival mode in which you require mindful health, experience, and hunger.
You need mindful health to survive in this mode. If you fall in lava or get hit multiple times, your game will be over.
You need food at the full level if you want to survive in the mode; you can't run fast if you don't have a food level of more than 3. You can easily regenerate your health if you have a full level of health.
You can gain experience by defeating evil things.
You can grab items like building blocks, weapons, and tools in this mode.

Adventure mode in Minecraft
Can't play hardcore made? If you feel bored with the previous mode, jump on adventure mode, you can explore more and more if you continue to walk in the different modes.
In adventure mode, you can explore new stories in-game, you can discover a new world in the sandbox, and you can transform into an epic adventure. Adventure mode is best for building. You need the right tools to break the blocks. You can't break all the blocks with the same tools. Some blocks can break with tools, and you can break the unbreakable shears can break through vines and wool. Pickaxes can also break hard things like stones and iron doors.
Survival mode in Minecraft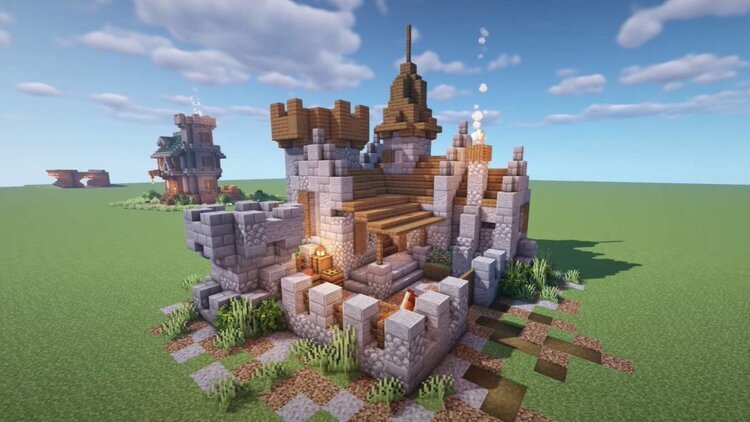 If you are on your next level in gaming, you can easily enjoy survival mode. This is a complete package for games lovers. You can fight with bad guys in this mode, build, and gather items and tools.
The most common thing to collect in this mode is wood; you can easily chop the wood and gather it for your building material. Wood blocks are obliged in Minecraft. Another item you can easily collect is dirt. You can use it in building the house, collect it by punching it on the ground and gather the dirt for your use.
After building the house, you can keep your items safe; your house will also keep you safe from pillagers and zombies. In this mode, you will experience lava, exploding, drowning, and mind danger. If you can't survive these obstacles, you can lose all your items and start from your spawn point.
Creative mode in Minecraft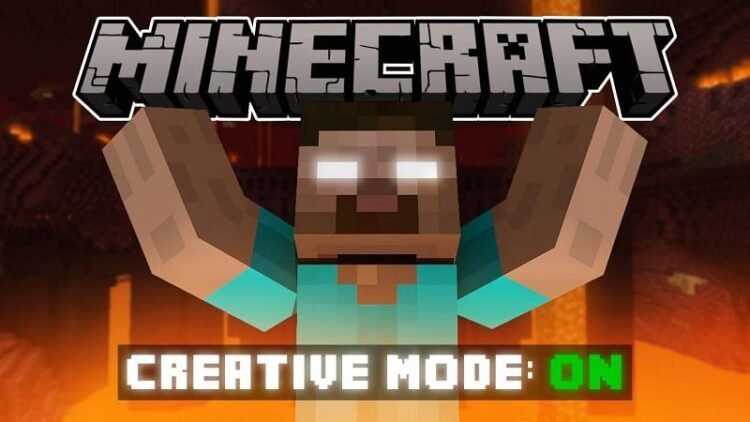 When you want to play a carefree game without any tragedies, start creative mode in Minecraft, start mining and constructing to quench your creative thirst.
Creative mode is a starting mode for beginners; you can enjoy your game without thinking about health, food, and limited resources. In this mode, you can enjoy unlimited resources for your building.
In Minecraft, you can connect with your friends and play multiple games; the best thing is that you can play your favorite game on
On all devices like Nintendo, Xbox, and PlayStation 4, you can't play this game if you don't have a Microsoft account. You can play Minecraft on different servers and platforms. Enjoy your game with these modes; there are many more things you can explore in the Minecraft game, so start discoveries with your favorite Minecraft game.
Errors in Minecraft:
You can play Minecraft both with multiplayer and single-player; every game has some problems and issues that's the case with Minecraft. With so many qualities and features, you can also face some random Issues in Minecraft like other top listed games, but you can solve these problems with simple tips and tricks. Some are multiple Errors, end of the stream, bad login, down the server, invalid IP, connection reset problem, or outdated server, crashes, runtime error, and problematic frame.
However, these errors are sometimes serious, but you can solve these errors with simple strategies in most cases. Minecraft is available on almost every device like Nintendo, Xbox, and PlayStation 4; you can play Minecraft with your friends after signing in through a Microsoft account; if you don't have an account, then create one and enjoy the game with your friends on a console.
While playing the game with multiplayer, Microsoft allows you to play on a different platform, but you use the platform which Microsoft doesn't allow you, then you encounter the error. You can solve this problem by simply logging out of the account.