7 Best Readymade Multi-vendor Marketplace Platforms and Scripts
Written by
Alison Lurie
, In
Software
,
Technology
, Published On
December 9, 2021
,
189 Views
Since the dawn of time, online seller markets have waged a picture-perfect and luxurious way of dealings. It is comfy and cutting-edge, wiping out our pain points significantly. While this – multi-vendor marketplace has devised a new-fangled trend that numerous marketplace platform development companies are having significant growth in this era. That said, among these unbroken trend steps in off-the-shelf marketplace websites, that, too, can help many without starting from scratch.
Readymade Multi-vendor marketplace platforms are highly proficient of generated high profits like built-from-scratch ones and are also easily manageable. Not to mention people are increasingly captivated in making online acquisitions. More than half of the present population are constantly surfing the internet and visiting top e-commerce websites almost many times. Thus, this frenzy proves the need for online marketplace platforms certainly.
Know Readymade Multi-Vendor Marketplace Platform
When it comes to eliminating all the marketplace platform development steps, readymade multi-vendor marketplace platforms come in very handy. They are not only cost-effective but ensure speed-to-market. Readymade Multi-vendor Marketplace software is the instant solution to then the building-from-scratch-approach. Even for the most enthralling part, a non-techy can manage them easily.
So, there goes without saying, it's the best choice, as this is economical and user-friendly too.
Why You Should Buy a Readymade Marketplace Platform:
Scalable – it'll grow with the extending business.

Customizable – easily personalized as per needs.

Built-in features – having all the rudimentary and added features.
In this blog, we'll uncover the top 7 Multi-Vendor Marketplace software. Keep Reading!
7 Best Readymade Multi-vendor Marketplace Platforms and Scripts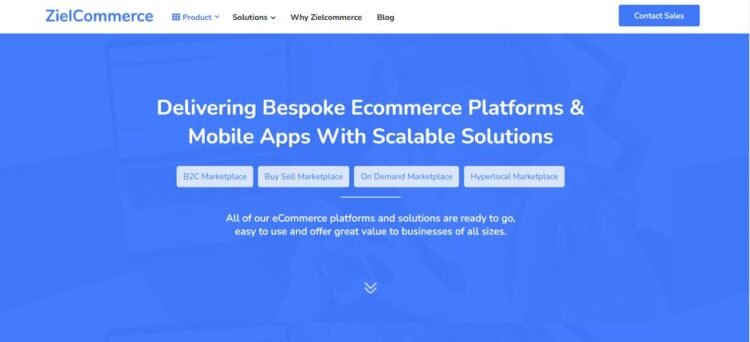 This is a powerful and off-the-shelf Multi-Vendor marketplace platform that comes with a one-time payment along with self-hosted features. When it comes to ensuring high-end flexibility and immense scalability, Zielcommerce can genuinely do the trick, as it focuses on the mainstreamed features and resizes to your needs. Easy order management, updating the tracking numbers of the order, updating inventories, and many others, is what Zielcommerce is all about.
Zielcommerce Highlights
Highly Scalable

High-end Market Solution

Easy Management

SEO-Friendly

User-friendly

Arcadier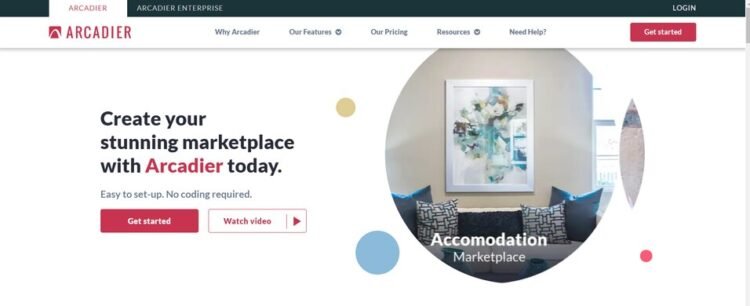 Being genuine and capable of ensuring high profits, Arcadier is also one of the right choices to make for a readymade marketplace platform. Not to mention many have found this solution quite satisfying and efficient. Arcadier is a seamless solution that ensures an end-to-end user experience more than ever. Just like Zielcommerce, this, too, is flexible and scalable. For global engagement, Arcadier is the way to go.
Arcadier Highlights
Ensure Scalability and Flexibility

Real-time editing

Completely Admin Controlled

Import/Export Features

All-in-one Solution

Genstore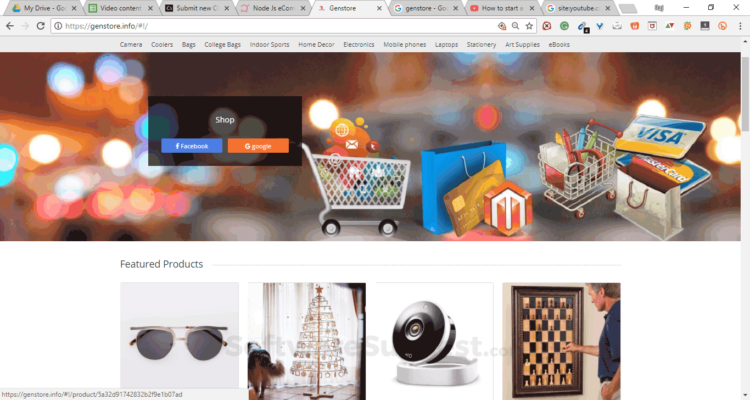 Genstore is widely famous for being a trustworthy multi vendor marketplace platform. This platform offers a reliable eCommerce software solution with speed-to-market technique. Having Genstore solutions can be pretty lucrative and valuable. With Genstore, you'll get all the required technical support to run your marketplace successfully. That said, this platform also helps you reach a wider audience with rising sale conversion rates. Most of all, Genstore is one of the best multi-vendor platforms since it's compatible with all devices, ensuring seamless user experiences.
Genstore Highlights
Flexible and Scalable

Robust Admin Panel

All-Device Compatible

Far-Reaching

Extensive Built-in Marketing Tools

Vivogigs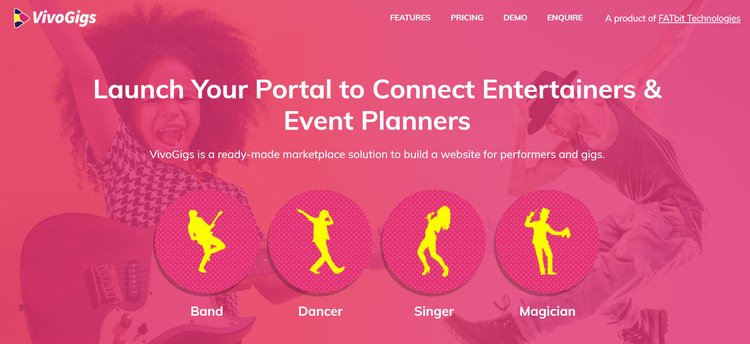 This is another excellent and highly customizable multi-vendor platform software that you can even use to update its software respective to the market rotations. Additionally, Vivogigs is the platform to choose when you want your customers to embrace your seamless marketplace. This platform ensures a variety of customizable multi-vendor solutions to bands, dancers, singers, and magicians. That category stands out from this marketplace software solution to others we've discussed earlier.
Vivogigs Highlights
High-quality media files

Speed-to-market

Variety of Software Solutions

Maximize Profits

User-friendly

IXXOCart

This is a B2B (Business to Business) multi-vendor marketplace platform, chiefly concerned with boosting business agility by ensuring reliable automated processes. IXXOCart is a well-framed marketplace solution that supports diverse types of business models. Not only that, with IXXOCart, you can increase your sale conversion rates with genuine marketplace audiences, as this yields that good of a user-attractive readymade marketplace solution.
IXXOCart Highlights
High-performance Network

24/7 Online Presence

Provide All the Necessary Ecommerce Features

Automated Performance

Flexible and Scalable

CS-Cart
In the era of digital markets, CS-Cart substantially caters to a better user experience in day-to-day business ongoings. A robust online marketplace solution provider such as CS-Cart, ensures adequate features to help run your marketplace smoothly, globally. On the other hand, this enables you to grab the attention of many via its widespread brand name. At the same time, it ensures your marketplace credibility out there in a jiff. Plus, CS-Cart is an open-source platform along with flexible marketplace software.
CS-Cart Highlights
Open-source

80+ Built-In Payment and Shipping Services

Seamless User-experience

Built-in analytics

Customer Support 24/7

Acenda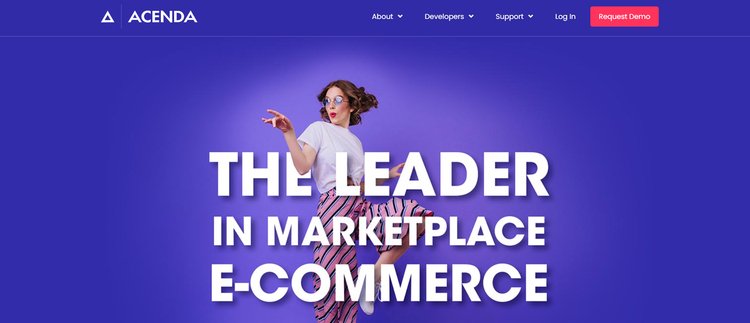 Speaking of readymade multi-vendor marketplace software, Acenda is another top one to consider, as this helps easy interaction and exploration. Moreover, its beautifully designed dashboards not only make things easy for you but are also very attractive to consumers. Besides, you can earn lifetime ownership of Acenda, as soon as you possess the software. Hence, high-level security, high maintenance, and better user experience, all ensured explicitly by Acenda.
Acenda Highlights
Ensure B2B and B2C Features

Market Analysis

Easy To Use

Intuitive Interface

High-level security protocol
Wrap Up
To conclude, as far as the number of readymade multi-vendor marketplace software are concerned, we've only scratched a few that are discussed in this blog, although they are the top ones. In today's world, such off-the-shelf software solutions, to a greater extent, not only are cost-effective but also extensively eliminate entrepreneurs' pain points. Seemingly, having business in such fields can be lucrative and initiative, as the growing world has also noticed significant growth in this field. Thus, it's essential to have such business ideas. And on top of that, having cost-effective tools to have them built. That's what the blog is all about – Best Readymade Multi-Vendor Marketplace Platforms Software.
Lastly, with the growing trend in marketplace platform development, try not to miss out and have your own marketplace built – starting today.