Magento Review for eCommerce: Features, Prices, Pros & Cons
Written by
Sahilll99
, In
Technology
, Published On
May 26, 2022
,
3 Views
Being an entrepreneur, you may know Magento as one of the most popular eCommerce platforms. Today, it powers over 250,000 online stores and counting, with more than 12 million downloads.
These figures are clearly showing Magento's hype in the e-commerce world. It has been around for a while and is known to offer robust features, scalability, and security to its users.
Though, all these things are not without a cost. Magento's powerful features come at a price, which can be prohibitive for some entrepreneurs. It's essential to understand everything about the platform and do a detailed review to make a final decision.
I have done this job for you and did an in-depth Magento review to make this process simple.  This includes everything from Magento's top features and pricing options to its pros and cons. It'll help you decide whether you should hire Magento developers for your business or not.
So, let's get started with the detailed Magento review.
What is Magento?
Magento is a popular open-source eCommerce development platform that was launched in 2008. The platform is written in PHP and is owned by Adobe Inc. Magento offers users a flexible and scalable eCommerce solution with a wide range of powerful features.
Some of the world's leading brands use Magento to power their online stores, including Coca-Cola, Olympus, Ford, Vizio, etc.
Top Features of Magento
The next thing in our Magento review is its robust features, and that's one of the main reasons it is so popular. Here are some of the top features of Magento:
Magento gives you complete control over how you want to display your products in your store. You can use Magento's powerful built-in features or integrate third-party plugins to create custom product pages, grid layouts, and product comparison tables.
For example, Magento's default product page layout includes a product image gallery, product description, customer reviews, and related products. But, you can efficiently change it to suit your needs better.
Your eCommerce store must be optimized for mobile devices in today's mobile-first world. Magento comes with a fully responsive design and a dedicated Magento mobile app, so your customers can quickly browse and shop on the go.
There are also plenty of Magento themes and plugins specifically designed for mobile devices, making it easy to create a mobile-friendly Magento store.
Powerful Search Engine Optimization (SEO)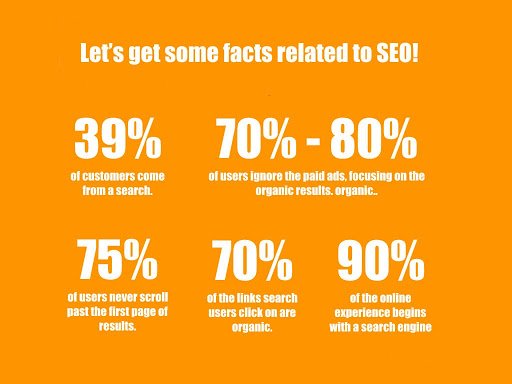 Magento is built with SEO in mind. The platform offers powerful built-in SEO features that help your store rank higher in search results and more traffic. It also provides robust reporting tools that give you detailed insights into your store's SEO performance.
The Top SEO Features Of Magento:
Magento automatically generates unique title tags and meta descriptions for each page of your store.
Magento lets you easily create custom URL keys for all your products and pages.
Magento offers built-in support for Google Rich Snippets, making it easy to add structured data to your store.
Magento automatically generates a sitemap and submits it to Google, Bing, and other major search engines.
Magento gives you access to detailed SEO reporting that shows you how your Magento store is performing in search results.

Scalable & Secure
Magento offers advanced scalability and security features, so your store can handle high traffic volumes without any problems. The platform is PCI compliant, which means it meets security standards set by the Payment Card Industry.
There are also plenty of Magento extensions that you can use to improve further security, including features such as two-factor authentication and automatic malware scanning.
Advanced Customer Support
When choosing any platform, it's essential to look for good customer support, which is also implied in the Magento review. This popular e-commerce development platform provides 24/7 customer support, so you can always get help when you need it.
Additionally, Magento also offers a vast community of experts and users who are always willing to help. You can even hire Magento developers to help you add custom features to your Magento store.
Magento is a popular e-commerce development platform. Magento Commerce is the enterprise edition of Magento, which offers even more powerful features and scalability than the community edition.
Some of the top Magento Commerce features include advanced customer segmentation, customer loyalty programs, and highly-customizable product pages. Magento Commerce starts at $22,000 per year.
The next feature in our Magento review is Magento Open Source. It is the open-source version of the Magento platform, and it's entirely free to use. Magento Open Source does not have all of Magento Commerce's features, but it still has essential e-commerce features.
Tracking, Analytics & Reporting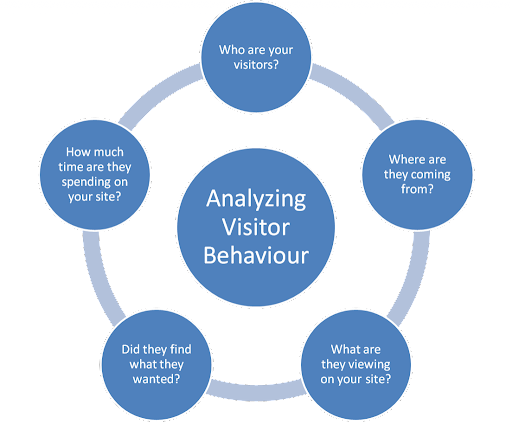 Magento provides a range of robust tracking, analytics, and reporting features that give you detailed insights into your store's performance. The built-in reporting tools let you track sales, orders, customers, and more.
The e-commerce platform also integrates with Google Analytics to track your store's traffic and performance in Google Analytics. Magento also offers a range of Magento extensions that add even more tracking, analytics, and reporting features to your store.
Magento gives you complete control over your Magento store to easily manage all aspects of your site. The Magento platform lets you add, remove, and edit products, categories, pages, and other content on your site.
You can also manage Magento orders, customers, payments, shipping, and more from the Magento backend. It also gives you access to detailed site statistics and performance reports.
Advertising & Marketing Tool
We can't skip Magento's robust advertising and marketing tools in the Magento review. It provides a range of features that make it easy to promote your products and drive sales.
The Magento platform lets you easily create coupons and discounts, add customer reviews and testimonials, and create email marketing campaigns. Magento also integrates with a range of third-party marketing and advertising platforms.
Price of Magento
The Magento enterprise starts from $22,000. For a more customized experience with all the features, you need to grow your business and upgrade as technology progresses. There's also an option for larger packages starting around $40,000 that will cover everything from hosting fees upfront but may require some additional spending on things like consultants or support staff who can keep things running smoothly if necessary!
For Magento Community, the open-source version, which is free to download and use, there are some costs, such as hosting fees and purchasing any necessary plugins or extensions. Still, the overall price tag will be lower than Magento Enterprise.
The Pros & Cons of Magento
Pros:
High Flexibility & Customization makes Magento one of the most popular e-commerce platforms.
Extensive documentation and the Magento community make Magento easy to use for both new users and experienced Magento developers.
Strong security features that keep your site safe from attacks and make it compliant with industry standards.
Advanced marketing and advertising tools that let you easily promote your products and drive sales.
Cons:
Magento can be complex and time-consuming to set up and use, especially for new users.
Technical Support can be expensive and difficult to access, making Magento challenging for less tech-savvy users.
Magento is a resource-intensive platform that requires powerful hosting and additional plugins or extensions to run smoothly.
Pricing is not always transparent plus a bit expensive compared to other eCommerce platforms.
Conclusion
With this detailed Magento review, we can see that Magento is a powerful and flexible eCommerce platform. It's perfect for businesses of all sizes who need customization and control over their store. The platform has a wide range of features to help you manage your site and market your products. Its extensive documentation and community make it easy to use for both new users and experienced Magento developers.
However, Magento can be complex and time-consuming to set up, so it may not be the best choice for less tech-savvy users. But, it's not a significant issue, Magento eCommerce development company can always help you out with the Magento store setup and customization.