Follow These Eight Steps To Become A Professional Handyman 
Written by
Alison Lurie
, In
Business
, Published On
February 12, 2023
,
206 Views
A handyman is someone who has a wide variety of skills. They provide services related to doing basic repair work, maintenance-related tasks, as well as DIY projects. A handyman can be called in to do any odd job that the homeowner doesn't want to take care of themselves. While not all handymen provide specialized services, some do. This is why you might encounter handymen offering plumbing or electrical services as well.
Generally, a handyman business is run by at least one service provider. As a handyman, you should have broad training regarding working on construction and maintenance projects. A portion of the knowledge that you need to succeed in this field is experiential. This means that you don't need to undergo formal training in order to become a professional handyman.
Becoming A Professional Handyman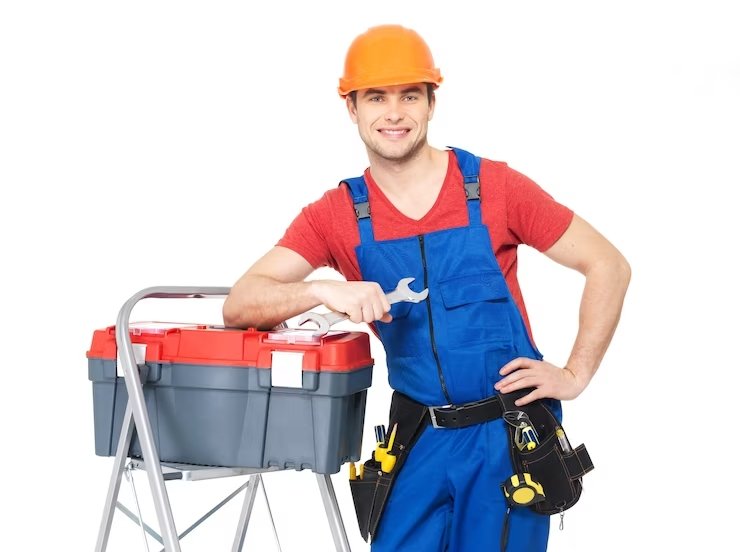 A lot of people who choose to work as professional handymen run their very own handyman businesses. Here is how you can become a professional handyman, and have your own handyman business:
What Services Will You Be Offering
At the beginning, list down what services you intend to offer. Start by doing work that you already know how to do. Isolate the kind of work that you actually prefer doing. Then, narrow the list down even further. Provide services that you won't mind handling on a regular basis.
By listing out what services you intend to provide, you can better understand how to market your services. One way to expand the list of services that you offer, is by hiring employees that provide additional services.
Branding Your Business
Next, you'll need to decide on a name for your business. You might encounter stiff competition from other handymen, but don't let them dissuade you. Develop your business' brand in order to stand out from your competition.
When it comes to naming your business, choose a name that you think it will be easy for people to remember. Print out your marketing collaterals, and place them in places where people can see it. An example of this would be to add your brand name and logo to the side of your work van.
Applying For A Business License
There are local regulations in place regarding how small businesses are allowed to operate. You'll need to check with the office if your local clerk, to ensure that all your paperwork is up to order. You'll need to obtain necessary licenses and permits, and will also need to pay the right licensing fees.
If you intend to hire employees for your business, then you'll need to apply for an employer identification number as well. You'll receive this from the IRS.
Separating Your Business Finances
Next, you'll need to separate your personal finances and your business finances. You should open a separate bank account for all your business related operations. When you have a separate business bank account, it can make managing the financial processes of your business much easier. Preparing your taxes will be simpler, as well as doing bookkeeping or paying your employees.
You should consider investing in insurance for the handyman as well. This is because working as a professional handyman can expose you to certain risk factors. You could encounter clients who are unhappy with your work, and who choose to sue you. When you have insurance for a handyman, you can protect not just your career but your finances as well. If you would like to learn more about the Florida handyman license guide, then click here.
Handling Administrative Tasks
Don't forget about the administrative part of running your business. This is essential if you want your business to run smoothly. You'll need to ensure that the following areas are looked after and maintained: 
Accounts and bookkeeping
Ensuring licenses and permits are up to date
Managing payroll
Paying utility bills and ensuring overhead costs are covered
Dealing with communications from customers
Creating a website
Maintaining business social media profiles
Write A Business Plan
If you aren't sure what you're expecting from your handyman business, then write a business plan. In your business plan, write down what your business objectives are. What goals are you hoping to reach through your business? What are your financial goals? Write a detailed business plan that can also double as a trusty business guide for you.
Do Market Research
By doing market research on your industry, you can better understand who your target market is. Try to gauge who your ideal client is, as well as what their pain points are. Think also about how much demand there is for the services that you offer. Are there other handymen offering the same services? If there are, then how can you stand out?
Through your market research, you should aim to learn as much as you can about the handyman business in your locality.
Use Your Professional Network
One way you can find clients for your handyman business, is by using your professional network. People in your network might have clients who need to hire you for your services. Let people in your network circle know that you're offering certain services, and that you're looking for clients.
You can also your previous clients to provide you with referrals as well. Consider getting in touch with networking groups in your area. Provide them with your contact information in case they know anyone who would like to hire you. Referrals are still a major way that handymen secure work.
Conclusion
If you want to work as a professional handyman, then you can start your very own handyman business. As a handyman, you'll be in charge of your working hours, what services you provide, as well as what your rates are. Use this guide to learn all about how to become a professional handyman.