SteelSeries Arctis Nova Pro Review
Written by
deepakbhagat
, In
Headset
, Published On
November 16, 2023
,
7 Views
SteelSeries makes headsets for gaming, travelers, meetings, and casual listeners. The price is the only drawback to this headset. SteelSeries, famed for comfort and quality, released the Arctis Nova Pro Wireless gaming headset. SteelSeries clearly wants to set a wireless gaming standard. Its low-key design and superb build quality make the Arctis Nova Pro Wireless a good gaming headset and daily headphones for commuting and Zoom meetings. We tested the Arctis Nova Pro Wireless for a week to determine if it met expectations.
SteelSeries Arctis Nova Pro  Specs
| | |
| --- | --- |
| Date Of Release | May 24, 2022 |
| Dimension | USB-C to USB-A cables (1.5m) |
| Weight | 337g |
| Frequency Range | 10Hz to 40KHz |
| Type | Closed back |
| Connector | USB Type-C |
| Connection | Bluetooth, 2.4 Wi-Fi |
| Price | $349.99 USD |
Pros
Full of features
Hot-swappable battery
Sound quality
Well-built
Many connectivity options exist, including Bluetooth 5.0.
Cons
Only supports one console.
Wireless quality drops occasionally.
Price
All that's expensive The SteelSeries Arctis Nova Pro Wireless costs $349 (£329, AU$649). To customize it with the Nova Booster Pack in Cherry Red, Lilac, Mint, and Rose Quartz, pay $34 or £29. Not surprising. This has always been the price of flagship SteelSeries gaming headsets. As does the competition. However, the SteelSeries Arctis Nova Pro Wireless offers better value. The Astro A50 costs $299 (£349, AU$489) sans the Arctis Nova Pro Wireless' Bluetooth and broader frequency range. The Audeze Penrose costs $299 (£299, AU$399) but lacks multi-device connection, comfort, and active noise cancellation.
Design
The sleek SteelSeries Arctis Nova Pro Wireless has a superb fit, comfort, and all-around connection. One of the best-designed headphones we've tested, despite its complex controls and possibly less breathable ear foams. It has plush ear cushions covered in soft-to-touch leatherette, a floating ski headband with thin padding, and earcups that rotate to fit different head shapes. It weighs 337g. It's a comfy gaming headset with a nice grip and size for most heads. We wish the leatherette was more breathable.
That design is a classier, more approachable, and toned-down version of a gamer's aesthetic to make it more all-purpose, so you won't be embarrassed to use Bluetooth headphones in public. The mic boom easily fits into the left earcup while still providing mic capability. Razer has done something similar with a hybrid gaming headset, but SteelSeries has done it brilliantly. We can't wait to take it on our next vacation because it looks excellent as headphones and as a gaming headset.
Performance
SteelSeries Arctis Nova Pro Wireless delivers greater sub-bass and high-res audio with a 10Hz–40KHz frequency range. Thus, sound quality is excellent, with deep bass with rumble even at under 75% level, detailed treble, and well-represented mids. This applies whether we're playing Sable, whose music aspects are crucial to the game, listening to Florence and the Machine's "Dance Fever," or seeing "Prey." Gaming headsets with broader soundstages were evaluated. SteelSeries Arctis Nova Pro Wireless has an outstanding soundstage. More importantly, its 360° spatial audio function improves sound imaging. It makes us feel the movements of game and movie elements, such as a bear stalking the main protagonist in the woods or secondary game characters moving left to right.
Control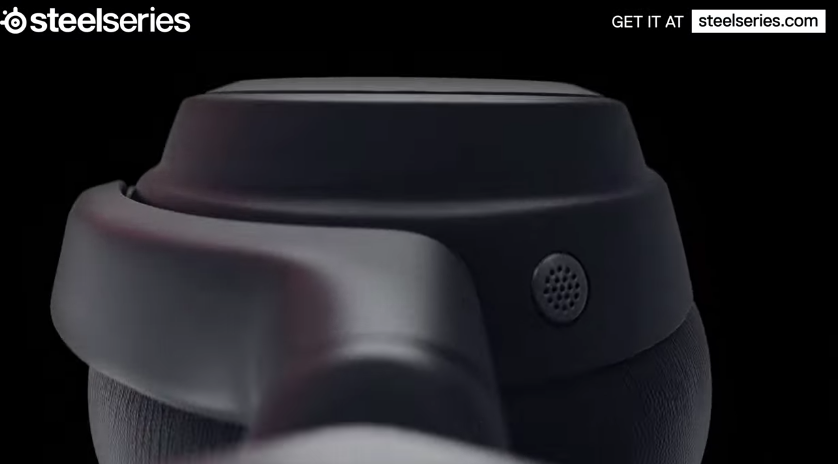 The SteelSeries Arctis Nova Pro Wireless has easy-to-use controls on both ear cups. The left ear cup has a microphone mute, volume slider, and power button with an active noise cancellation switch. The right side of the headset has a Bluetooth pairing button. SteelSeries does a good job of distinguishing each control, which reduces confusion for beginning users compared to competing headsets.
Software
SteelSeries GG (Windows/macOS) is included with the SteelSeries Arctis Nova Pro Wireless for software upgrades. SteelSeries GG lets you record and manipulate sounds with the Moments and Sonar suits. The elegant companion app lets you select game, chat, and mic audio devices with a few clicks in Sonar Audio. You can fiddle with Sonar Audio's EQ settings or design your own, but the base station reacts weirdly.
After installing GG and updating the wireless base station, Sonar's audio channels can be adjusted separately. Great. Changing the game/chat balance requires software, but it's not too difficult. When you apply an EQ through Sonar, it replaces the wireless base station's built-in EQ. This means you can't modify the EQ directly from the base station, but you can from Sonar Audio. Since SteelSeries has two ways to tune EQ (Sonar is the newest one), you may still use the older engine without any difficulty. Sonar should be modified to operate with the wireless base station's EQ.
Microphone
The retractable microphone is easy to use and position for the best sound. It sits flush with the ear cup when retracted and flashes red when muted. The microphone is optimized for communication and rivals the top gaming headset mics. It covers the important speech band with a moderate slope up to 3.5 kHz and a severe drop off about 6 kHz. The high-frequency pre-emphasis also improves intelligibility.
FAQs
Does Arctis Nova Pro cancel noise?
Amazon.com: SteelSeries Arctis Nova Pro Wireless Multi-System.

With its Nova Pro Acoustic System, immersive 360° Spatial Audio, Sonar Software, Active Noise Cancellation, and dual-battery system, the Arctis Nova Pro Wireless for Xbox elevates audio headsets.
Does Arctis Nova Pro support all consoles?
Two USB-C connections on the Base Station allow you to connect to your Mac, PC, PlayStation 4/5, Switch (TV mode), or Xbox (only on the Arctis Nova Pro Wireless Xbox variant).
Does Arctis Nova Pro feature 3D audio?
SteelSeries' gaming headset highlight is the Arctis Nova Pro Wireless. This gaming headset offers 3D audio and a GameDac for sound adjustments.