What Are the Top Mistakes of Bedroom Interior Designing?
Written by
phoebelambert
, In
Home Decor
, Published On
February 25, 2022
,
207 Views
The interior design plays a vital role in upgrading the appearance of even an ordinary bedroom of your home. We might have encountered several mistakes in the case of amateur interior designing, which could be corrected with awareness. This article might help you get an insight regarding several of the bedroom décor which might be of great significance.
If you want to get an amazing bed décor don't forget to purchase a bedsheet. These premium-quality bed sheets come with wide-ranging colors, textures, styles, and designs which are enough to make your place stand out. In contemporary times, you don't need to invest a lavish amount of money to get the most sophisticated interior design done, instead of its possible even at a budget-friendly rate.
What are the top mistakes of bedroom interior designing?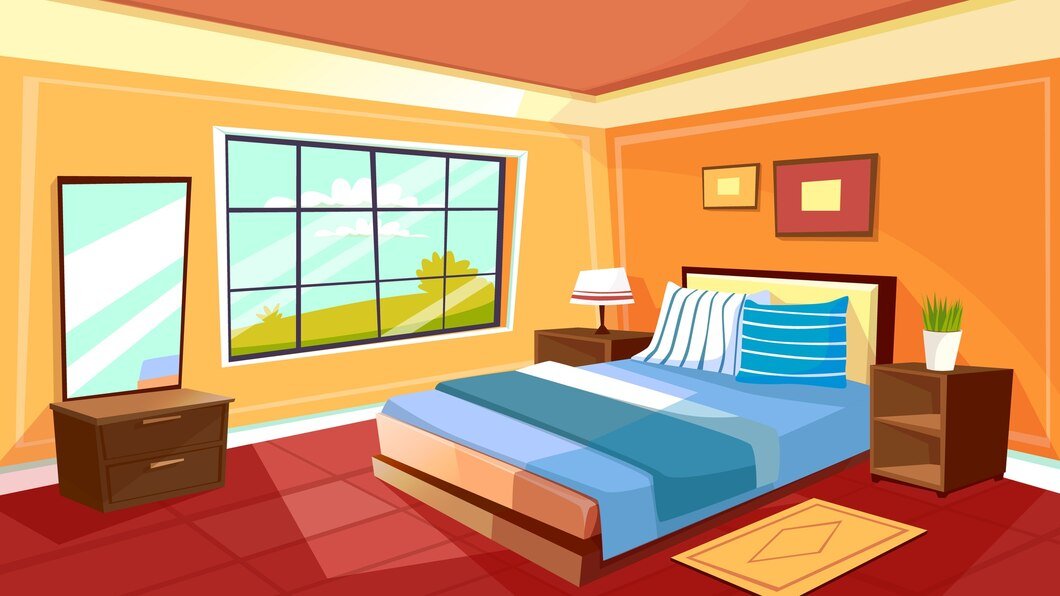 There are several top mistakes of bedroom interior designing which are following:
Avoid clutter in your room
Try to avoid any mess or clutter in your room, as a cluttered room would make you feel confused and agitated and wouldn't let you think about any good interior design. The first step is if your room consists of massive clutter tries to have less of dumping ground for discarded clothing and objects which would create a room for spacious as well as open doors to new ideas of style for your bedroom interior. To solve storage solution, get some drawers, ottoman storage, look for storage beds to stash your important personal stuff.
Short nightstand
A short or too tall nightstand could be a real problem for your bed, which is a common mistake so be careful about it. A disproportionated feature in any furniture creates a big problem and gives off a negative impression instead of a good one. So, no matter how lovely your bed design might be, avoid disproportion at any cost.
No bold wall shades
Avoid too bright or bold colors such as orange, bold red, neon, or bright yellow colors at any cost. Bold colors might be a reason for destroying the peace and serenity of your bedroom. Try getting lighter, natural, or nude shades for better rests. According to several studies, lighter shades help in calming the nerves of an individual. Try more neutrals, green, soft blues, or beige colors for therapeutic effects. Some people might get aggressive, moody with deeper, or louder bold shades on the walls, it's better to avoid those colors at any cost.
Get a nice mirror
Mirrors work wonders if you want to give a spacious look or avoid crowded effects in your bedroom. To make your bedroom appear lighter and larger add a full-length mirror against your wall. Get a nice reflective room that nicely hangs against your room wall without any difficulty.
Give prominent space to your bedroom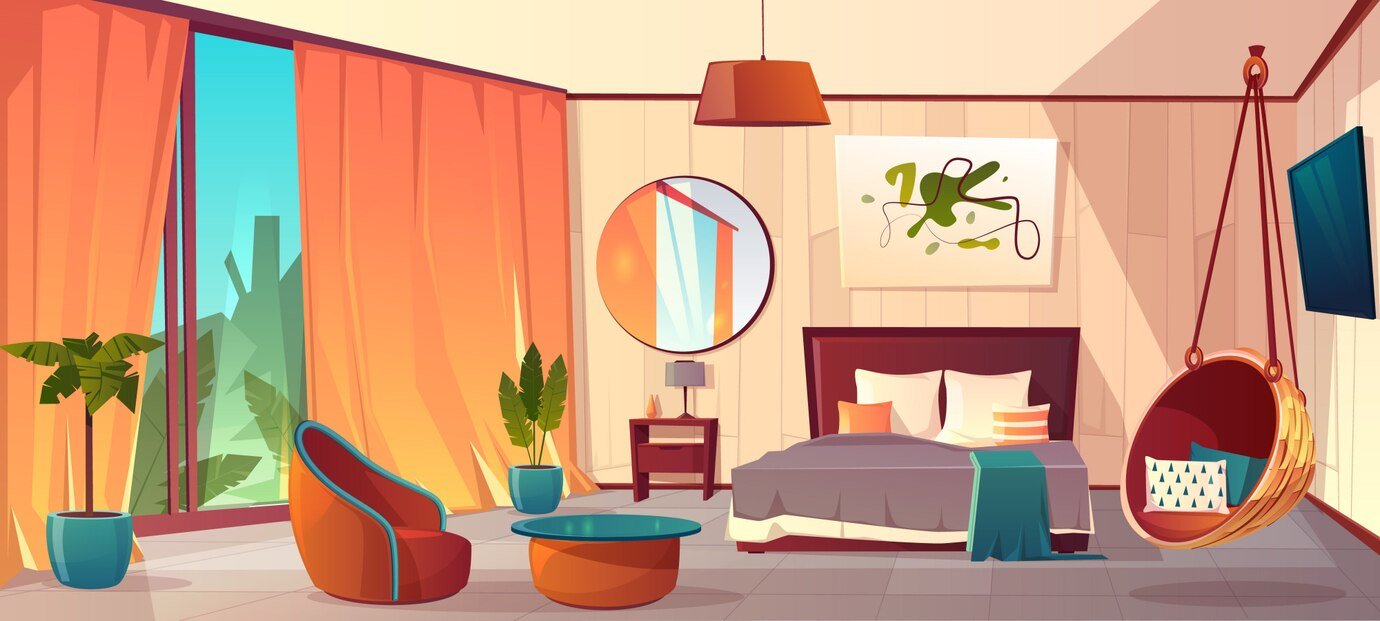 Many people might forget the significance of a bed which greatly adds to your bedroom décor. Never push your bed aside in some awkward position, instead, you could simply put your bed in the middle of your room. If your overall room is decorated nicely with sophisticated design and you by mistake push the bedroom aside instead of placing it in the center of your room or positioning it at a place where it would be more visible, it adds to the overall aura of your bedroom.
Avoid disproportionate rugs
Always look for the right size of the rug, when choosing a perfect rug for your bedroom. Don't make the mistake of getting too large or too small for your room. If your bedroom is of smaller size and you add a larger sized rug, or your bedroom is larger while you add a smaller rug then it would be a huge mistake. Before buying a rug always take accurate measurements of your room, then buy a perfect-sized rug accordingly. The same goes with the outdoor/ indoor rugs, flatweave, natural fibers, try to invest in your rugs wisely by getting the perfect sized rug for your bedroom.
Final thoughts
Most interior decorators make common mistakes such as avoiding disproportionate rugs, getting a proper mirror, giving a prominent space for your bedroom, avoiding clutter in your room, short nightstand, and avoiding cluttering your room to give a more sophisticated look to your room.