Online Store Management Tips for Busy Entrepreneurs
Written by
hazelaudrin
, In
Marketing
, Published On
September 6, 2021
,
619 Views
There's no denying that having an online store keeps you busy. Taking the time to build procedures and streamline store administration, on the other hand, can help you free up time, reduce stress, and even improve revenue. Amazingly, you can achieve all of this without a to-do list or sticky note reminders on your desk.
Online Store Management Tips for Busy Entrepreneurs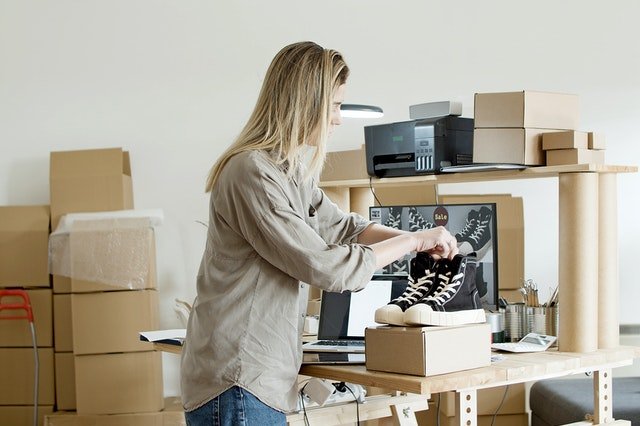 Here are some simple, online store management tips, hacks, and tools by the professional book marketing team, that can help you save time and money:
Answer Questions Before They Are Asked:
You would not want to miss any chance of leaving any potential customers hanging. Yet, instead of continuously checking emails or observing live chat, become proactive by addressing concerns and commonly-asked questions prior to time.
An FAQ page is your first line of defense against unwanted phone calls and emails, and it also makes your website more user-friendly. Informational blog entries are also a good idea, especially for themes that are more difficult.
Product and service descriptions, software tutorials, refund policies, and anything else that customers might be interested in learning more about can all be found here. When appropriate, you can even link some of your FAQ topics to your blog content.
All of this helps to keep buyer questions to a minimum. Furthermore, clients are significantly more inclined to make purchases when they can quickly obtain answers to their questions.
Manage Payments and Refunds from your Store Dashboard:
Woo-commerce Payments saves you time by allowing you to manage payments and refunds right from your WordPress dashboard. You can manage your business funds in the same place you manage your items, posts, statistics, and more, rather than having to log in and out of several accounts.
Additionally, it's an excellent tool for enhancing your whole checkout experience. Instead of being sent to a third-party payment system, customers can pay directly on your website. You can even accept a variety of currencies.
Streamline Inventory Management:
Inventory management takes time and isn't the most enjoyable aspect of running a business. Rather than manually updating inventory from your warehouse or physical site to your online store, automating the process is a better option.
Inventory and Square are two excellent tools for automating your inventory management process. Instead of updating inventory one item at a time, you may make labels, print reports, and change inventory in bulk.
Inventory management is near the top of the list of factors that can stifle a new store's growth. If you use the right tools, your anxieties will be a thing of the past.
Print Shipping Labels with One Click:
Have you ever wondered how some retailers are able to provide such low delivery rates? They're probably not paying full price, which is the secret.
By allowing you to print labels directly from your dashboard, WooCommerce Shipping saves you a lot of money (and time). Additionally, you can save up to 70 percent on domestic and international shipping with specially negotiated rates from USPS and DHL.
Prepaid packages can be dropped off without having to wait in line at the post office, or USPS will pick them up directly at your door.
Transactional emails are a wonderful method to inform clients that their product has arrived, has been dispatched, or has been delayed for any reason. WooCommerce has a set of preset order emails that are sent to each customer automatically. You can also integrate tracking information with the help of an extension.
Create extra automatic emails to take things a step further. You may create new order statuses and send emails when each step is completed using WooCommerce Order Status Manager. If you make wooden furniture by hand, you might include a step for "assembly" and another for "staining." This keeps clients informed throughout the process and eliminates the need for them to call you to inquire about their purchase status.
You may also send marketing communications like abandoned cart emails and newsletters using tools like MailPoet to modify transactional emails to your brand's demands.
Content for social media and blogs
It's remarkable how your mind can go blank when it's time to post on social media. So you either give up or settle for a less-than-ideal solution.
Instead, planning ahead of time allows you to strike a work-life balance and capitalize on your most creative moments. And it's fine if your ideas are all variants on the same theme, such as putting a customer review on a similar kind of graphic. Make as many as you can and space them out over a period of time.
Keep in mind that each post will only be seen by a (small) fraction of your social media audience. So, if enough time has gone between posts, you can reshare them.
You should also think about repurposing content across various marketing channels. Let's imagine you've written a blog post on a highlighted product or service you're advertising.
If you've already written something fantastic on this subject, simply tweak it to fit your various platforms. Did your humorous tweet go over well with your followers? You can also share it on Facebook or make an Instagram image out of it. When you've already created amazing material, there's no need to remake the wheel.
Get rid of spam comments.
Allowing comments on your website is a terrific method to increase community interaction, but it also invites spam. That doesn't imply you have to deal with the spam on your own. With solutions like Jetpack Anti-spam, you can keep two steps ahead of the competition.
Not only is dealing with spam comments yourself time-consuming, but it's also perilous because spammers can be deceptive, and you might not always be able to recognize a phony. Jetpack Anti-spam, on the other hand, learns from millions of websites and understands exactly what to search for, preventing you from ever seeing comment spam.
This saves you time and improves your reputation while also giving your customers a better experience.
Conclusion:
The future is bright when you can efficiently manage your store and handle your complete online business from a single dashboard. Put yourself at the top of your to-do list and leave the heavy lifting to automated solutions.