5 best ASUS portable monitors for everyone
Written by
Alison Lurie
, In
Gadgets
,
Technology
, Published On
October 29, 2021
,
573 Views
Portable monitors are not very similar to traditional desktop PC monitors. You are most probably free from all the fuss of cables, wires, and the limitations of big space for adjustment. Whether you need to connect them to a laptop, or another monitor, they can be the best sport for your desk. If we talk about a specific brand, which is ASUS, there is an excellent variety this brand has to offer. While most of the users are looking for powerful specs, you must also expect the style and features that come along with the ASUS portable monitors.
If you haven't yet explored a lot of portable monitors, now is the time to enjoy the benefits of having a monitor. There are multiple aspects that you can benefit from if you decide to get a portable monitor for yourself. These also include space-saving design, an extra device advantage, traveling ease, and an easy-to-use build.
We have compiled our top five favorites in the list of portable monitors that are nice to have for the ultimate value for money.
5 best ASUS portable monitors for everyone
ASUS ZenScreen MB16AP(Best Asus portable monitor)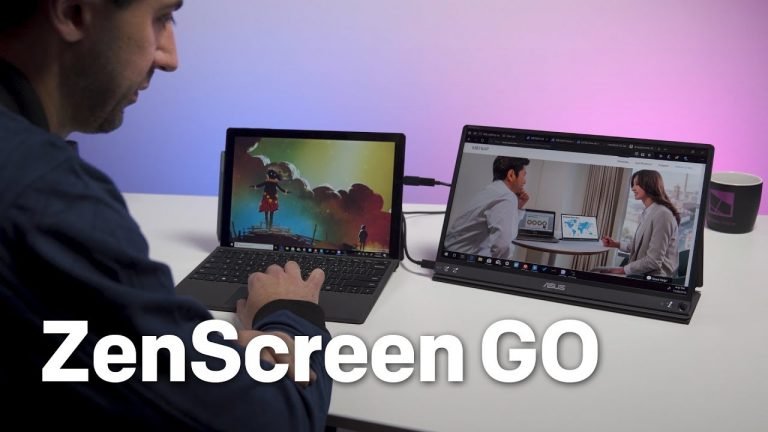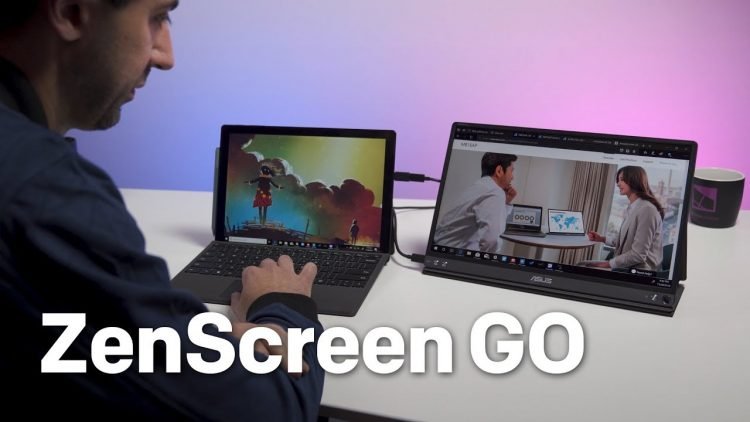 Display: 15.6 in, 1920 x 1080
Response Time: 5 ms
Aspect Ratio: 16:9
Refresh Rate: 60 Hz
The ASUS Zenscreen MB16AP is a very stylish yet classy monitor that comes packed with a hybrid solution. This offers easier compatibility with any laptop or any other device to connect to any USB Type C or Type-A port. You can connect this monitor to literally any other device without having second thoughts. So, whether you are having a vigorous gaming session, a high-profile presentation, or any important project, it won't disappoint you.
There are multiple features added in the Zenscreen MB16AP along with its reliable specs. You get a powerful 4-hour battery that is built-in, plus you can easily tilt the monitor to use it in a landscape or portrait mode. This one also comes in a foldable smart case so when you are traveling you won't really face any difficulty.
ASUS ZenScreen MB16ACM(Budget-Friendly Portable Asus Monitor)
Display: 15.6 in, 1920 x 1080
Response Time: 10 – 15ms
Aspect Ratio: 16:9
If you have always wanted a monitor that is stylish, affordable, and portable as well, the ASUS ZenScreen MB16ACM may be a perfect fit. It sports a 15.6-inch screen with full HD resolution and anti-glare technology for the minimal strain on the eyes. In addition, ASUS has made sure to include IPS in this monitor for the widest viewing angles so you can enjoy watching movies, videos, and games. There is ASUS Eyecare technology included in this monitor that consists of a low blue light filter and flicker-free technology. You can have a comfortable viewing experience for casual video surfing and anything you need to view on your display.
This monitor weighs just 0.78kg and offers a hybrid solution to users that enables them to attach any other laptop with just a cable. The ultraportable design with the stylish and slim chassis makes it appealing enough to have it in your digital wardrobe. It also has automatic screen orientation that you can enjoy using vertically or horizontally as per your priority.
ASUS MB169B(Most Lightweight Portable Asus Monitor )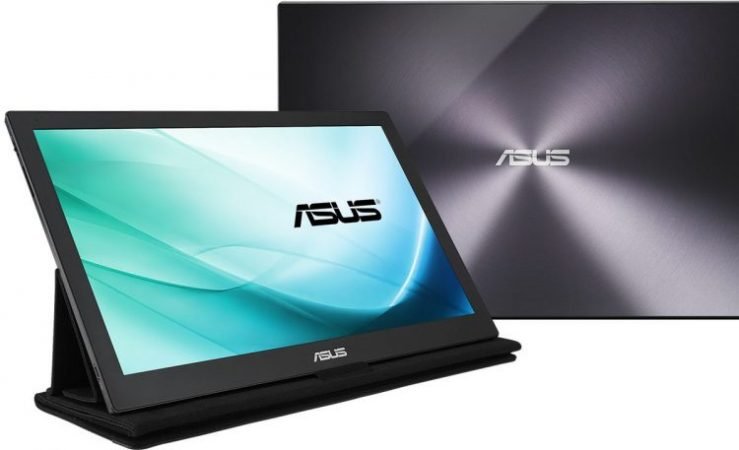 Response Time: 14 ms
Display: 15.6 in, 1920 x 1080
Aspect Ratio: 16:9
Refresh Rate: 60 Hz
The Zen-inspired ASUS MB169B is elegantly designed with shiny black material and a classic ASUS logo on its back. It has a metallic finish with its lightest yet thinnest form which will all be a great support for every person. You can also use it for a dual-monitor setup in your office desk space or if you need it as an external display for gaming. With its 15.6-inch screen and a full HD Resolution, you can avail yourself a reliable quality for every operation that you perform on it.
If you are thinking to buy one of the World's slimmest laptops, this is it. ASUS has also provided a smart case along with the protective sleek and an adjustable stand that can be set up in two ways. You can set through the stand on your desk or any table without hesitation or even use it while laying down on the couch. The higher bandwidth of the USB 3.0 included in this ASUS monitor allows having fluid images, videos from any connected device.
ASUS MB169C(HD resolution Asus Monitor)
Display: 15.6 in, 1920 x 1080
Response Time: 5 ms
Aspect Ratio: 16:9
There are multiple options in the list of portable monitors, but this one got us thinking it can be a solid option. With its full HD resolution and 15.6-inch screen, you can have it all from watching movies to making it surf all day long. It sports an IPS panel for wide viewing angles, plus its light weight of just 800g makes it easy to carry around. It has a response time of 5 milliseconds so you can use it for a faster response whenever you need to switch between apps or programs. There is also an ASUS Smart case that comes with this ASUS portable monitor which is classy in terms of looks.
Moreover, the ASUS MB169C comes with a lot of added features like low blue light, Quick Fit Virtual Scale, and Game Plus. If you need an enhanced gaming experience from a portable monitor, this one has it all. For on-screen alignment of photos and videos, the Quick Fit acts as a convenience once you press the Hotkey. Also, you can enjoy blue light for getting 70% less strain on the eyes or head when you are viewing movies or videos.
Bottom Line
Finding portable monitors isn't that hard if you are keeping your eyes on the safest options. With ASUS, we hope we have helped you select the best options if you are thinking of purchasing the finest choice. These ASUS portable monitors are not just great in budget but have all the functionalities to support everyday to modern activities. Also, if you are looking to have a look at them for purchase, you can visit the official Laptop Outlet store online in the UK.