Journey To Kedarkantha Trek [Detailed Guide]
Written by
moustachescapes
, In
Travel
, Published On
August 24, 2021
,
231 Views
Kedarkantha" basically translates to "Lord Shiva's Throat. It's a hill 20 kilometres from Sankri village that stands tall at 12,500 feet. A legend dates back to the Mahabharata period, when the Pandavas went to Lord Shiva after the Kurukshetra war to seek his blessings. Lord Shiva refused to meet them and instead disguised himself as a buffalo. One of the Pandavas, Bheem, noticed something odd among the buffalo herd and refused to let the couched buffalo pass. This led to a fight between the two. Bheem is said to have sheared apart the buffalo, and the Pandavas are said to have constructed temples where components of his body fell. Kedarkantha trek was apparently where his throat fell. Lord Shiva is also said to have meditated at Kedarkantha, but his deep, serene meditation was frequently interrupted by the cattle and covering fauna. That's why he went to Kedarnath.
The Kedarkantha Trek journey is 26 kilometres long and takes five nights and six days to complete, making it a lovely and adventurous opportunity to spend a week away from the hustle and bustle of city life. We visit a variety of locations, such as Sankri village and Juda Ka Talab, before arriving at the Kedarkantha base camp, resulting in an enthusiastic and continuously refreshing experience. The first step in getting from Delhi to Kedarkantha is to travel to Dehradun.
Journey To Kedarkantha Trek [Detailed Guide]
Day 1: Dehradun to Sankri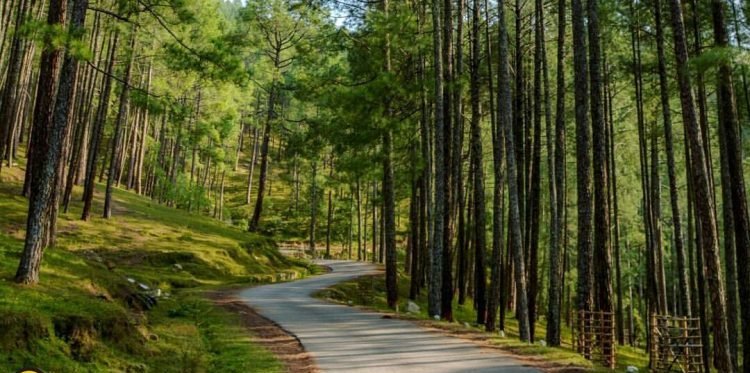 As part of the Kedarkantha trekking package, all of the trekkers arrive in Dehradun, and we travel together by road from Dehradun to Sankri early in the morning. We drive for 7-8 hours and see the Govind Wildlife Sanctuary as well as the revitalising Tons River that runs through it. You could even get to visit some of the sanctuary's lovely creatures if you're lucky! We arrive at Sankri hamlet and check into a hotel after a thrilling journey over the alpine environment. We spend some time in the village in the evening, taking in the beautiful surroundings. Dinner has been provided, and the trek leader will now give you a briefing for the following day.
Day 2: Sankri to juda ka talab
The first day of your adventure is today. We leave Sankri village after a hearty breakfast and begin the ascent to Juda-ka-Talab. We need to cover 4 kilometres. Because the lake is at a height of 9,100 feet, the ascent is challenging. The bright colours of fallen maple and pine leaves make a picture on the path uphill. We'll need to cross a few bridges to get out of the thickets. The view, speckled with hares, langoors, and other beautiful, harmless animals, is enticing and worth every step of the journey. As we go to the lake, the crisp sound of leaves under your feet and neighbouring streams float in and out of your ears.
Day 3: Juda-ka-Talab to Kedarkantha Base Camp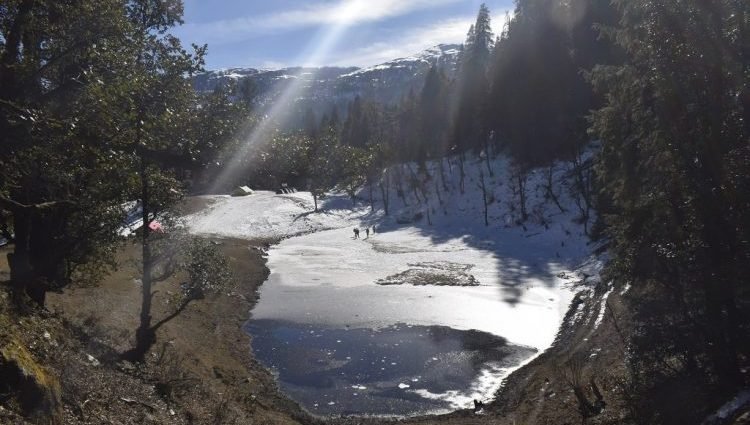 As we begin our climb towards the Kedarkantha base camp, the excitement is rising. We start our 4-kilometre excursion after breakfast. The track is not difficult to follow, even though it is steep in places. The road to the Kedarkantha base camp is littered with little lakes, and the area is free of pollution and human interference. The trail winds past oak-studded forests, broad meadows, and other remnants of a bygone era. When you see the arch of the Swargarohini, Bandarpoonch, Ranglana, and Kala Nag ranges in front of you, you know you're near to the base camp. A delicious cooked meal will be served here. The evening will be sprinkled with enjoyable activities such as group games and acclimatisation.
Day 4: Kedarkantha basecamp to kedarkantha peak
Today, we'll climb 1,250 feet higher than the base to reach the Kedarkantha Mountain. We'll then return to Hargaon village after descending from the peak. The hike ahead is quite arduous, but with a little perseverance, we should be able to complete it in about 6-7 hours. We'll start at 2 or 3 a.m. today to catch a glimpse of the magnificent sunrise above the Kedarkantha summit.
Day 5: Hargaon Camp to Dehradun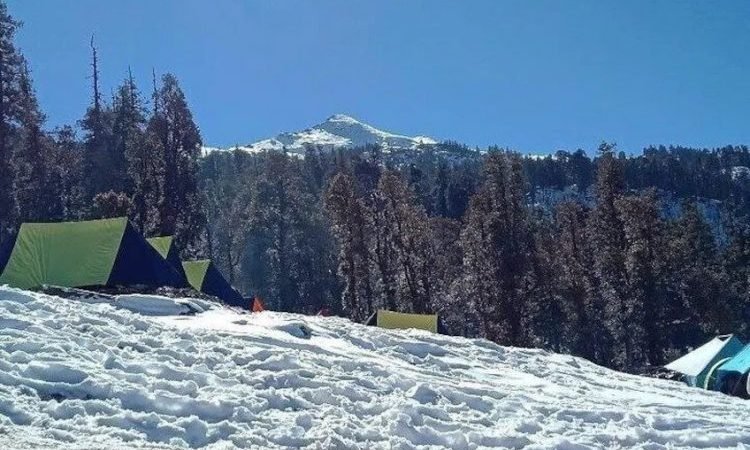 Despite the fact that our altitude has dropped dramatically today (8,900 to 6,400 feet), the trip from Hargaon Base Camp to Sankri is very easy and takes just over four hours. It's time to say your goodbyes to the base camp, but not before you've made a lot of memories and gained a lot of trekking experience. The breath-taking view of Har Ki Dun may be seen from endless pathways lined with oak and maple trees. It's amazing how nature's beauty has been spread out for us to see as a picture. This is one of the universe's greatest achievements.
We go to Dehradun by road, covering a distance of 7-8 hours with stops for food and beverages. It's the same mountain route you passed on your trip uphill, but you're altered and satisfied after such a fulfilling adventure. We get in Dehradun late in the evening. Trekkers who wish to go on Day 6 can be left off at the bus terminal or railway station, as needed. Anyone who wishes to spend the night in the charming town of Doon should arrange their reservations properly. For the time being, our voyage comes to an end here, with many good memories.