8 Amazing places Of Nightlife In Trivandrum
Written by
vigneshwartrixy
, In
Travel
, Published On
October 17, 2022
,
311 Views
Trivandrum, also known as Thiruvananthapuram, is the capital of Kerala. Mahatma Gandhi referred to the city as the "Evergreen city of India".
The Nightlife in Trivandrum gives you the ultimate enjoyment. In a city with a wonderful coastline, you need not worry about safety. Nightlife is quite secure in Trivandrum.
Here are a few amazing places to visit in Trivandrum.
Varkala Cliff
Chala Market
Napier Museum
Shanghumukham Beach
Margi Theatre
Manaveeyam Veedhi
Kanakakunnu Palace
Kovalam Beach
Varkala Cliff
Varkala Cliff is one of the popular tourist places in Trivandrum. This place has massive rocks near the shore and you can get a beautiful view of the sea from the top of the cliffs. This place is situated near the Varkala beach and approximately 40 kilometers from Trivandrum.
You can find many restaurants on the cliff which serve cuisines with freshly caught fish. You can also enjoy the beautiful sunset with a hot coffee on the cliff. You can find some shops and a flea market in this place. This place is one of the best hangout places in Trivandrum.
Chala Market
Chala market, otherwise known as Chalai or Chalai bazaar, is an old shopping place in Trivandrum. Located exactly opposite the East Fort Central Bus Stand, this is one of the busiest shopping centers in Trivandrum.
You can find everything here such as fruits, vegetables, oil, jewelry, fancy items, cosmetics, paints, and hardware. Onam, Christmas, and Vishu are considered to be the peak season in this market and approximately 10,000 kg of flowers are sold in this market every year during Onam.
Napier Museum
Built-in 1855, this museum stands for its wonderful gothic architecture style. Napier museum was established by Lord Napier and it has various collections of ivory carvings, bronze idols, ornaments, and chariots.
Napier Museum is an important museum that depicts the history and glorious culture of Kerala. Several works of the Chinese, Tibetan, and Japanese arts can be found here. You can also find a few contributions from the Rajputs and the Mughals.
Also Read:5 Best Pet-Friendly Vacation Destinations In America
Shanghumukham Beach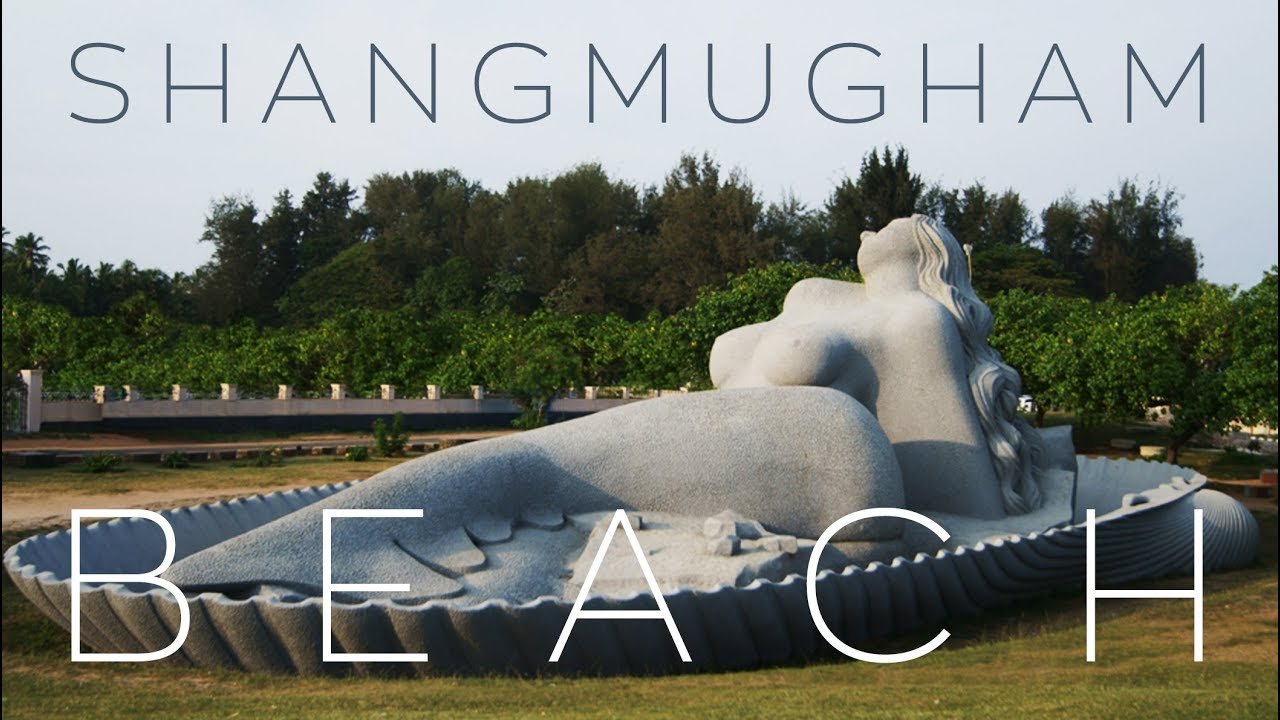 Shanghumukham beach is a wonderful place for the beach and nature lovers. You can view the spectacular sunset from this beach. The calm and cool atmosphere attracts several tourists to this beach. This beach is a prime location for the Ganesh immersion, a Hindu ritual that takes place after the famous Ganesh Festival.
You can find the Indian Coffee house, from where you can relax with a hot coffee while viewing the beautiful sunset. This shoreline is generally breezy and there are many places to eat. One of the sacred beaches in Kerala, many processions take place here for different deities.
Margi Theatre
Margi Theatre is one of the best places for art lovers and cultural admirers. Some of the world-famous classical dance performances are performed here. Those are,
Kathakali
Koodiyattam
Bharatnatyam
Many traditional and cultural performances that are performed here are also performed in various countries like Germany, Poland, Spain, Sweden, the UK, France, Italy, etc.
 Manaveeyam Veedhi
Manaveeyam Veedhi, also known as Manaveeyam Road, is approximately 180 meters long and has many statues.  Several art festivals, theatre performances on the streets, and exhibitions are performed here.
Manaveeyam Veedhi is best known for famous artworks and cultural performances, where you can find wall paintings, posters of personalities, and street concerts. Crowds gather here on weekends and holidays to witness the events happening here.
Kanakakunnu Palace
The Kanakakunnu Palace is located near the Napier Museum on a small hill. This palace stands as a proud example of the wonderful architecture of Kerala. This was built to perform the royal ceremonies and has hosted many cultural programs.
The Indian National Trust for Art and Cultural Heritage (INTACH) named it a heritage monument. You can find massive chandeliers, antique furniture, and other artistic items that show the glorious lifestyle of the royals.
Kovalam Beach
Kovalam beach is one of the topmost tourist locations in Trivandrum. It is approximately 13 kilometers away from the capital city of Kerala. You can take part in adventure activities like parasailing, diving, and windsurfing. Kovalam beach is usually flooded with local and international tourists and is one of the best places to visit in Trivandrum at night.
There are many resorts available that provide multiple cuisines on this beach. You can also get Ayurvedic massages and therapies here. Lounge chairs, swimming suits, and changing rooms are also available on this beautiful shore of blue water and silver sand.
If you are planning to visit these places and are looking for New York to Trivandrum flights, then visit the Indian Eagle website to book tickets with great deals.