Top 5 CBSE Schools in Dubai You Can Apply Next Year
Written by
sahilsingh
, In
Education
, Published On
December 3, 2021
,
418 Views
Looking for a top CBSE school in Dubai? Well, you are at the right blog post at the right time. Here is the list of the top CBSE schools in Dubai where you can enroll your kid next year. Continue to explore to learn more!
Central Board for Secondary Education often known as CBSE is the national board of India that is divided into three main levels primary, secondary and senior secondary. Known for its reputation and holistic approach toward systematic learning and stress-free education, many countries prefer the CBSE curriculum and Dubai is no exception.
Every year thousands of Indians settle down in Dubai- the business center of the UAE with the hope of providing their children better facilities to learn and grow. As education completed under the banner of CBSE is widely accepted on global levels, it makes sense to switch to a top CBSE school in Dubai. If you are also planning to move to Dubai in the following year then, here are the top CBSE schools that are more suitable in Dubai:
Top 5 CBSE Schools in Dubai You Can Apply Next Year
If you are considering sending your children foreign for better education then, here are the top 6 CBSE schools in Dubai you can apply to next year:
Global Indian International School Dubai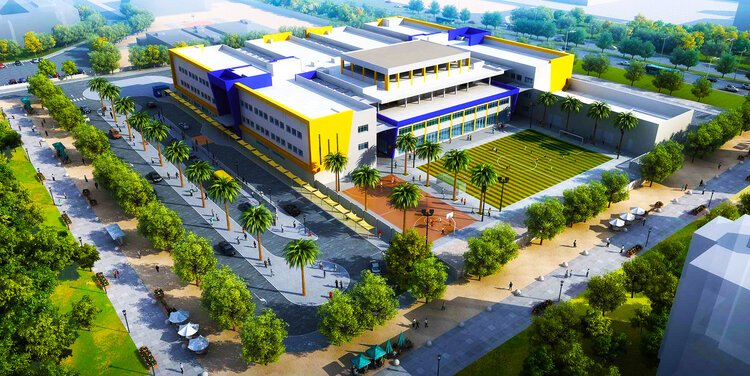 Global Indian International School is the second most reputed CBSE school situated in Dubai. Compared to other schools, GIIS focuses more on igniting creativity than simply gathering knowledge. On a further note, the ability to explore and essence of entrepreneurship are two major strengths highlighted in the journey of education.
A well-group of largely experienced teams of teachers who come from different countries puts immense effort into their specialized teaching to help students achieve their dreams in no time.
Facilities for Kindergarten, primary and secondary sections range from, Montessori lab, kid's gym, playground, swimming pool, science lab, badminton court, computer lab, cafeteria, basketball courts, etc. are there to help students with their fitness and mental wellbeing. GIIS promises to groom students with creativity, leadership, and deep-thinking skills by igniting minds and nurturing talent.
The Indian High School In Dubai
The Indian High School is one of the top-rated CBSE schools in Dubai and obviously the first school on the list you want to check out for all the obvious reasons. Rated as "Outstanding" by DSIB (Dubai School Inspection Bureau) during the inspection year 2015 to 2016, the Indian High school promises a prosperous future to children who come to study here.
Supported by a team of 600 qualified and experienced teachers who work hard to prepare and guide students to recognize their potential, we believe the school to provide the best learning environment for students.
Additional facilities like Aryabhatta reference and research center, sports center, Sheikh Rashid auditorium, and state of science laboratory further help students to grasp better. Getting into this CBSE school will indeed open new doors of opportunities for students.
The Indian Academy School In Dubai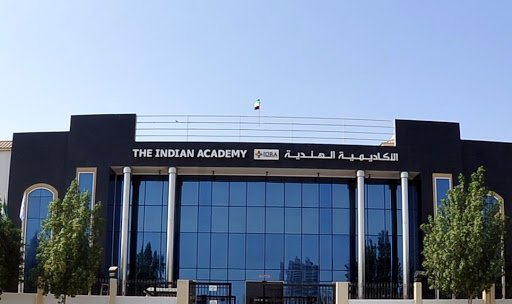 They also considered the Indian Academy one of the top-ranked CBSE schools in Dubai because of its implementation of VARK teaching methodologies. The school's approach toward teaching through audio, video medium, and observation makes it one of the finest and advanced schools in Dubai.
As every child has a different learning pace, the successful implementation of the VARK methodology can help students to overcome the learning challenges they are facing in a particular subject. Through the CBSE curriculum, the school further encourages students to apply their knowledge and inventive approach to problem-solving. Along with a holistic approach of skill development, learning, and enhancing problem-solving skills to make students contribute more to international communities.
Amity School
Amity Schools and colleges have a global reputation closely followed by the holistic educational models that revolve around emotional, social, and academic growth. As curiosity is the mother of invention, Amity puts extra effort with extensive interactive learning to ignite the source of curiosity to make students more confident. The school offers age and grade-wise learning tools along with special care to ensure all the right resources are being provided to students.
Special spaces are allotted to enhance social learning and a resourceful library equipped with books in languages like English, Hindi, Tamil, Malayalam, Arabic, French, and Tamil is situated within the facility for constant learning. CCTV security, doctor on call, and full-time DHA-approved nurses are what make the facility more secure for students.
GEMS Our Own English High School
GEMS Our Own English High School has successfully made its name among the top 5 CBSE schools in Dubai for three consecutive years. Providing students with equal opportunities to excel in their respective fields has been the main objective of GEMS.
Another reason why many consider GEMS a suitable school for their children is because of its vibrant learning environment that encourages students to become great learners valuing their culture, knowledge, and learning to become great leaders of tomorrow. When it comes to resources, the school has 3 libraries, 1 mathematical lab, 2 art studios, canteens, and mobile rooms to add value to learning methodologies.
Bottom Line
When it comes to choosing the top CBSE schools in Dubai, you need to cross-check all the factors inside out. However, if you are looking for recommendations, then it is suggested to go with Global Indian International School Dubai- as it is one of the most reputed schools available in the area. On the top CBSE curriculum is another added advantage on the list. Feel free to visit the website to learn more!