Samsung 65-Inch S90C OLED TV: A Visual and Auditory Masterpiece
Written by
Deepak Bhagat
, In
Gadgets
, Published On
November 21, 2023
,
21 Views
Samsung keeps redefining the television experience with its groundbreaking innovations, and the Samsung 65-inch S90C OLED TV stands at the top of its technological prowess. This article delves into the important features, advantages, and disadvantages, and a comprehensive verdict on this spell-binding piece of enjoyment technology.
The Samsung 65-inch S90C OLED TV transcends the boundaries of conventional viewing experiences, offering a captivating visual journey. With Samsung's OLED technology, this TV redefines picture quality, displaying movies, games, and content in a new light. The seamless blend of colors, contrast, and brightness provides an immersive cinematic experience right in your living room.
Specifications/Features for Samsung 65-inch S90C OLED TV
| | |
| --- | --- |
| Specifications | Details |
| Screen Size | 65 Inches |
| Brand | SAMSUNG |
| Supported Internet Services | Netflix, Hulu, Browser |
| Display Technology | OLED |
| Resolution | 4K |
| Special Feature | Flat |
| Included Components | Stand, TV |
| Connectivity Technology | Wi-Fi |
| Audio Input | HDMI |
| Controller Type | Remote Control |
| Control Method | Voice |
| Tuner Technology | ATSC |
Samsung OLED Technology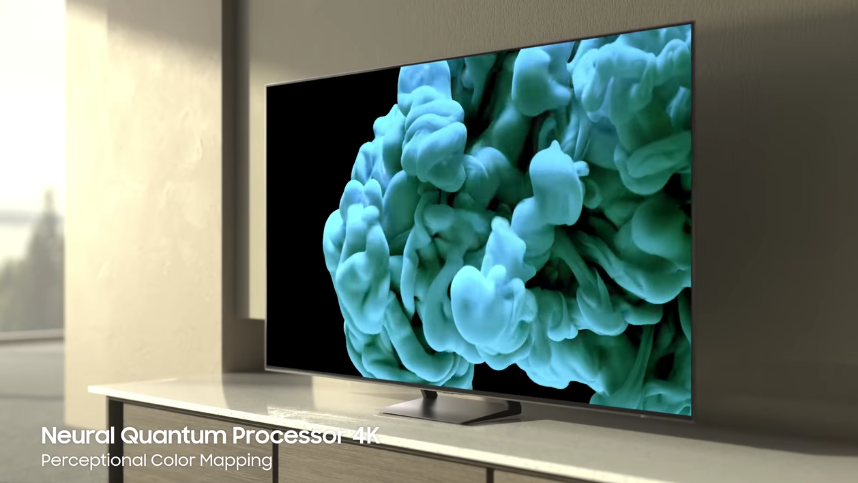 Samsung's mastery in delivering stunning visuals takes center stage with the S90C OLED TV. The breathtaking picture quality boasts a full range of vivid colors, providing unparalleled detail and screen brightness that captivates.
9.1.2 Ch. True Dolby Atmos Sound
The audio experience is nothing short of remarkable. The 9.1.2 channel sound delivers multi-dimensional, crystal-clear surround sound, enveloping viewers in an authentic Dolby Atmos experience.
Neural Quantum Processor w/ 4K Upscaling
Powered by an AI-driven processor, this TV transforms HD content into sharp 4K resolution. Whether you're streaming movies, watching sports, or viewing home videos, expect enhanced visuals with top-notch performance.
Q-Symphony
The perfect duo of Samsung TVs and soundbars elevates your audio experience. Q-Symphony synchronizes the TV speakers with compatible Samsung soundbars, creating a cohesive and immersive soundstage.
Quantum HDR OLED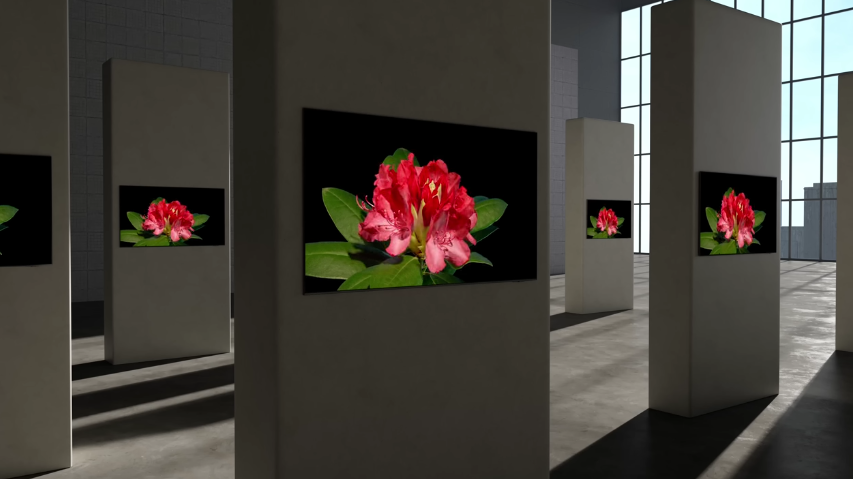 Self-illuminating pixels and optimized contrast provide instant picture enhancement. Quantum HDR OLED analyzes each scene, ensuring rich and accurate colors that elevate your viewing experience.
Wireless Dolby Atmos
Say goodbye to tangled HDMI cables. This TV offers Dolby Atmos sound wirelessly, enabling flexible space arrangement without compromising on audio quality, especially with the included rear speaker kit.
Pantone Validated
Industry-leading validation by Pantone ensures that the colors on the screen mirror real-life vibrancy, enhancing the viewing experience.
SpaceFit Sound Pro
Tailored room-filling sound is made possible with an AI-driven soundbar. It analyzes the environment and optimizes audio automatically, delivering a deep and clear sound experience.
Dolby Atmos & Object Tracking Sound Lite
Experience Dolby Atmos and virtual top speakers that dynamically follow the story. Object Tracking Sound Lite adds a layer of immersion, syncing 3D sound with on-screen action.
Rear Speaker Kit Included
Complementing the powerful soundbar, the included rear speaker kit completes the all-encompassing audio experience, truly surrounding you with captivating sound.
Pros and Cons of Samsung 65-inch S90C OLED TV
| | |
| --- | --- |
| Pros | Cons |
| Stunning Visuals: Crisp, sharp pictures in vivid colours at the highest levels of brightness. | Premium Price: Such an advanced technology attracts a high cost. |
| Immersive Sound: A vivid sound around it by using Dolby Atmos. | Potential Burn-In Risk: Despite this, OLED displays might experience minimal burn-in due to the presence of static images. |
| AI-Powered Upscaling: The conversion of high-definition content into distinct 4k clarity maintains the ultimate vision. | Complex Setup: Optimizing advanced audio, however, will require a period of time and effort. |
| Wireless Audio: Flexibility in audio setup is provided by wireless Dolby Atmos as well as the supplied rear speaker kit. | Limited Content in 4K: Viewing could be affected by a lack of actual 4K material. |
| Pantone Validated Colors: Lifelike 3D visuals and industry-leading color validation. | Compatibility Concerns: Some functions could be dependent on certain Samsung soundbars or additional items. |
Verdict about Samsung 65-Inch S90C OLED TV
The Samsung 65-inch S90C OLED TV undeniably sets a new benchmark in home entertainment. Its unparalleled visual quality, combined with immersive sound technology, delivers an experience that's hard to match. While it comes with a premium price, the sheer brilliance of its picture and sound makes it a worthy investment for entertainment enthusiasts seeking the ultimate viewing experience.
FAQs
Does the TV support Dolby Vision?
Unfortunately, this model does not support Dolby Vision. However, it does feature Quantum HDR OLED, which optimizes contrast and colors for exceptional picture quality.
Can I use any soundbar with this TV?
While most soundbars are compatible, for features like Q-Symphony, it's recommended to use a compatible Samsung soundbar for optimal performance.
Is burn-in a concern with this OLED TV?
OLED displays have a slight risk of burn-in with prolonged static images. However, Samsung employs measures to minimize this risk.
How easy is the setup process for the rear speaker kit?
The setup process for the rear speaker kit is relatively straightforward and usually involves wireless pairing with the soundbar.
Does this TV come with built-in streaming apps?
Yes, it comes with various built-in streaming apps for convenient access to popular content platforms.